It has been known for some time that Ford will eventually offer a hybrid variant of the Mustang and the F-150, but a patent filing from the Motor Company reveals a V8 hybrid drivetrain that also integrates all-wheel-drive Ė possibly signaling the first Mustang that powered all four wheels.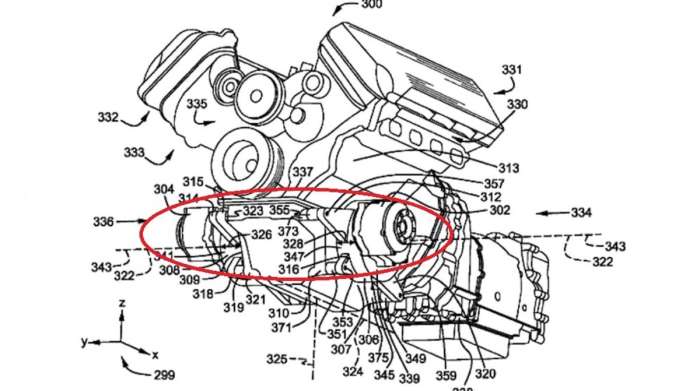 This information on a hybrid V8 drivetrain from Ford was first filed with the U.S. Patent and Trademark Office almost two years ago, but it was only recently published to the government firmís website. In that filing, we learn that this is not a traditional hybrid system with an electric motor assisting the transmission at low-torque points but instead, this system adds a pair of electric motors to the engine block which drive the front wheels.
In other words, this is an all-wheel-drive hybrid system, with the combustion engine powering the rear wheels while a pair of electric motors power the front wheels. As a result, not only could this patent lead to the first hybrid Mustang, but it could lead to the first all-wheel-drive Mustang, which offers hybrid assist and V8 power.
Ford V8 AWD Hybrid Drive Patent Discovered, Possibly for Mustang and F-150