A couple of weeks ago, Torque News told the story of a Hennessey Performance 6X6 VelociRaptor selling for $375,000. Today, we detail another Hennessey VelociRaptor -- a standard 4X5 F-150 -- selling for only $154,995.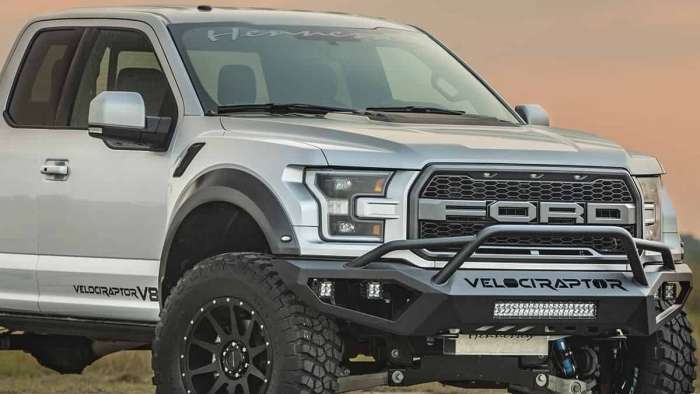 If you are a fan of the "Jurassic Park" movie franchise, you probably know a whole bunch of stuff about different dinosaurs. For instance, you probably know that Brontosauruses, the massive water-loving beasts, were herbivores – they ate plants – while Tyrannosaurus rex ate Bronto-burgers because they were meat-eaters or carnivores. And, then there are those "playful" little dinos, the Raptors, or to be more precise, Velociraptors. They are speedy, hunt in packs, and they are supposed to have a degree of intelligence that is incredible – according to the movies.
What Does This Have To Do With Ford F-150 Pickups?
Hennessey Sets $154,995 Price For Special Ford F-150 VelociRaptor