In an odd twist, Honda's Ridgeline Pickup is ranked higher than the Ford F-150 even though Ford's truck had better crash test results. Here's why Honda is a Top Safety Pick and Ford's F-150 is not.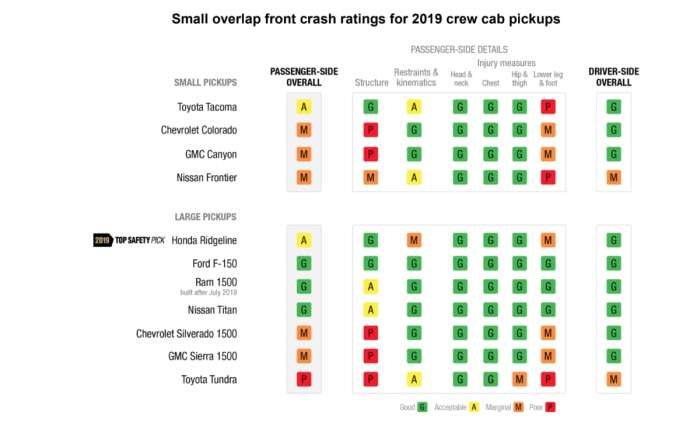 In a new round of crash testing conducted by the Insurance Institute for Highway Safety (IIHS),
only one truck of the eleven tested now has a score of Good on all the crash tests the group conducts - the Ford F-150
. Yet, Honda's Ridgeline pickup truck, which did not earn a score of good on a key crash test, is ranked higher overall by IIHS. To understand why we need to look more closely at how a vehicle earns a Top Safety Pick designation from IIHS.
- Related Story
-
The IIHS Small Frontal Overlap Test - Don't buy a new car until it passes this new test
Honda Ridgeline Earns Higher Score On IIHS Rankings Despite Ford F-150's Better Crash Results - Here's Why