2019 Ford Bullitt is Rocky Mountain Car of the Year, while the 2019 Ram 1500 wins Rocky Mountain Truck of the Year and the Subaru Ascent takes top honors as Rocky Mountain SUV of the Year.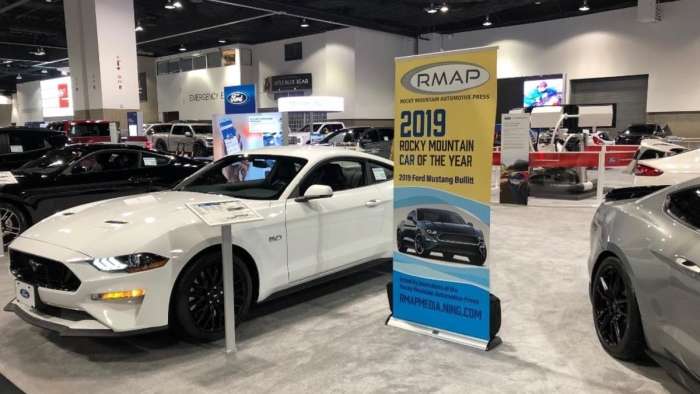 Members of the Rocky Mountain Automotive Press have selected the vehicles that stand out when driving in the Rocky Mountain region. RMAP has honored the
2019 Ford Mustang Bullitt
as the Rocky Mountain Car of the Year. RMAPís members considered the carís handling, performance, fuel economy and value as well as other vehicle features that make the vehicles useful in the mountains as they were making their selections.
Journalists narrowed the field to four finalists. The finalists were the Volkswagen Jetta, Mazda6 Signature, Ford Mustang Bullitt and the BMW M5. A banner in the Ford area distinguishes the Mustang Bullitt as the Rocky Mountain Car of the Year.
2019 Ford Bullitt Races Off With Top Honors at Denver Auto Show