Ford has redesigned its second best-selling vehicle. Ford is bringing new electric powertrains to the compact SUV to attract the cost-conscious millennials.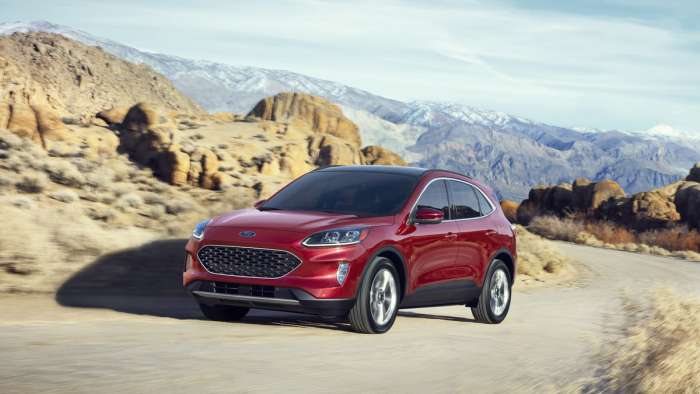 Ford is making good on its promise to add electrification to its new models, unveiling a redesigned
2020 Escape
that includes two all-new hybrids. The new 2020 Escape is loaded with technology and offers drivers the choice of more cargo room or best-in-class rear legroom.
The Ford Escape is Fordís second best-selling vehicle in the United States and Ford is scrambling to stay ahead of the pack in the quickly expanding small SUV segment. This is the fourth generation Escape. It was last redesigned in 2013. Perhaps the most striking exterior change is the new grille that closely resembles the grille on the new Mustang.
Ford Rolls Out a Sleeker, Sportier Redesigned 2020 Escape.