2020 Ford F-Series is adding a new off-road package to shake off the competition. Ford says the 2020 F-Series Tremor will be most capable off-road Super Duty ever.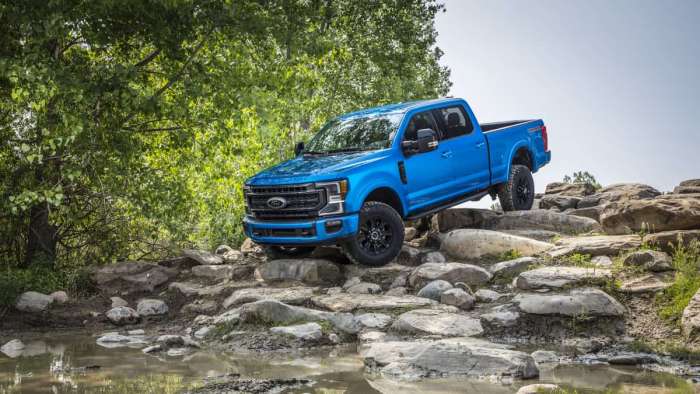 As the pickup wars continue to heat up between the Detroit Three automakers, more and more emphasis is being placed on the different trucks' off-road capabilities. Ram, Chevrolet and GMC have all added several off-road packages. Now, Ford is adding a special Tremor package, saying that the
2020 Ford F-Series
Tremor will be the most capable Super Duty ever.
Truck Drivers Setting the Course for Adventure
How Ford Improves the F-Series' Off-Road Performance Making Tremor Super Duty Pack