The 2019 Ford Ranger has not earned the IIHS Top Safety Pick designation. Here's why.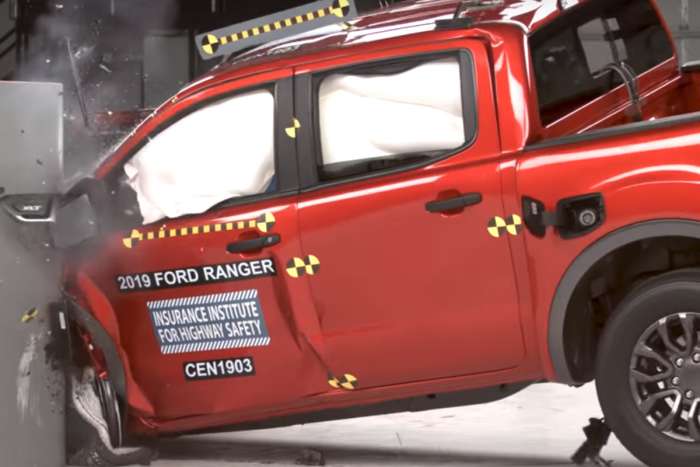 The all-new 2019 Ford Ranger performed very well in its full complement of
Insurance Institute For Highway Safety (IIHS) safety testing
this month. The Ranger had no major problems, but also did not earn the Top Safety Pick+ or Top Safety Pick Rating. There are two reasons why.
First, the Ranger did not earn a score of Good on all of its crash tests. Rather, it scored Acceptable on the small frontal overlap test conducted on the passenger side. This meant that the Ranger could not earn the Top Safety Pick Plus designation.
2019 Ford Ranger Pickup - Why Isn't It an IIHS Top Safety Pick?