For any Ford F150 driver who is serious about towing then this one's a no-brainer. Instead of hoping you will have a level ride and great handling, you can virtually guarantee it with an Air Life Air Suspension system.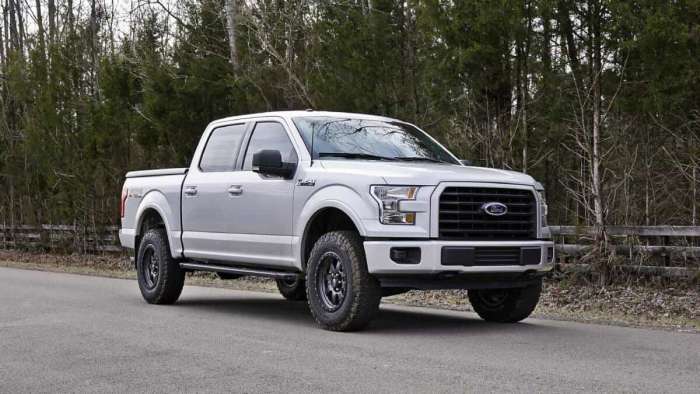 A couple of months ago, Torque News discussed the need for proper load and balance in your Ford F150 when you are towing. We're sure that some of you thought the story was either simplistic or that you have trailered for so many years you know how to things almost automatically.
Ford F150 Needs Proper Balance
Make no mistake about it, properly loading your Ford F150 is very important from many standpoints. For example, if you throw lots of stuff into your pickup bed, without proper loading plans, not only will the items tend to fly around on you as you drive along, but it will also contribute to poor handling, roadability, drivability, as well as stowage. Besides, if you load things correctly and securely, you not only are ensuring your safety, but also that of your passengers, and the vehicle, itself.
Ford F150 Air Suspension System Helps Load Balance, Handling