A rare piece of automotive history will go up for auction, in Kissimmee, Florida. This first of its kind Ford Mustang Shelby GT500 Super Snake is expected to sell for over one million dollars.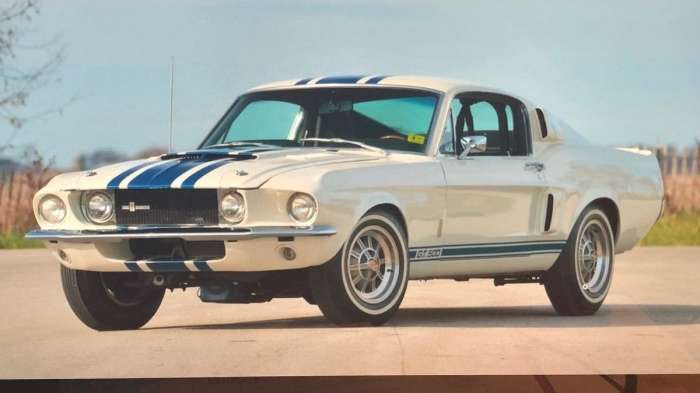 This one-of-a-kind
1967 Ford Mustang Shelby GT500
Super Snake is what car collectors dream of. It is the only 1967 Mustang Shelby GT500 Super Snake built with a GT40 Mk II 427 engine. The Super Snake was never mass produced because the retail price would have been more than twice the price of a GT500 and more than a 427 Cobra.
According to the information provided to Mecum Auctions, the car was put together specifically for a Goodyear Thunderbolt tire test. The engine was built just for this car. The paint scheme was designed just for this car with a unique Le Mans Blue hood stripe to distinguish the Super Snake from other models.
The Super Snake Rocketed into History
One-of-a-Kind 1967 Shelby GT500 Super Snake Expected to Sell for Over a Million