The main focus of high performance Ford fans attending the 2019 North American International Auto Show in Detroit is the new Shelby GT500 Mustang, but the most powerful ST-badged product debuted alongside the new pony car in the form of the 2020 Explorer ST.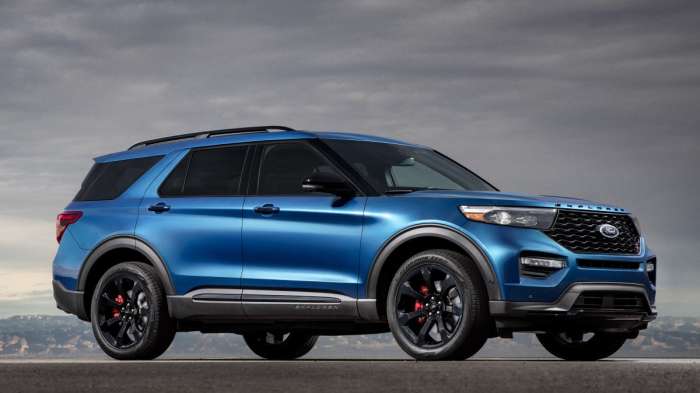 The Ford Explorer has been completely redesigned for the 2020 model year, including a shift to a rear-wheel-drive chassis. The rear-drive architecture should lead to improved driving dynamics over the current generation, which is based on a front-drive chassis, making this the perfect time for the Motor Company to roll out the highest performance ST product to date
That product is, of course, the 2020 Ford Explorer ST and with 400 horsepower on tap, this is the highest performance vehicle to wear the Explorer or ST badges, while also being the highest performance SUV that the Motor Company has ever offered up.
Ford Explorer ST Packs 400 Horsepower, Making it the Strongest ST Model to Date