The jury for the North American Car, Truck and SUV of the Year awards announced the winners this morning in Detroit and the new mid-engine C8 Chevrolet Corvette took home the title for the top car – beating the Ford Mustang Shelby GT500 and 17 other impressive vehicles.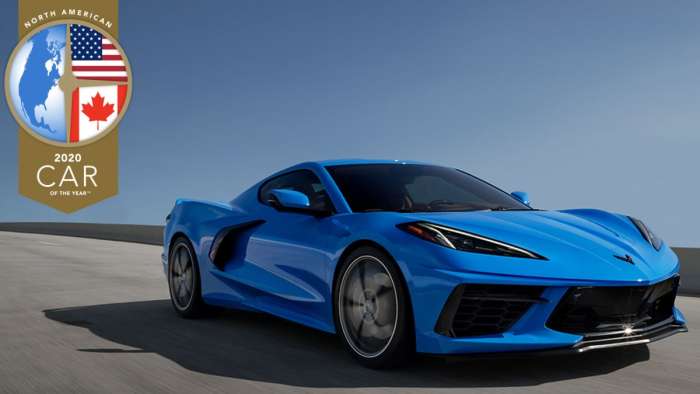 The 2020 model year is a big one in North America, with the
Chevrolet
Corvette, the Ford Mustang Shelby GT500, the Toyota Supra, the Porsche 911 and many other key models being offered in a new-to-market form. To some, the long awaited arrival of the mid-engine Corvette coupled with the glowing reviews from both the media and the public made the C8 a shoe-in, but with such stiff competition, it was not guaranteed.
C8 Corvette Beats GT500, Supra and 911 for 2020 North American Car of the Year