There's a lot to be said tor DRAGG's Desert Defender Ford f150, especially if it sets kids on a path toward the car industry as a future. That is the reason the Desert Defender exists. It shows what can be done. That it also is a cool truck, well, that's just gravy.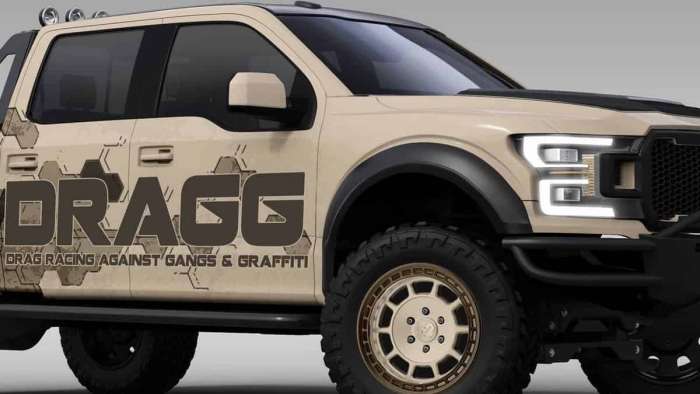 You know what a drag is, donít you? For most people, it is doing something they would rather not be doing. Well, do you know what a DRAGG is? If you are into trucks, then it is probably something you would rather be doing. We would, anyway, but thatís another story. In this case, DRAGG stands for Drag Racing Against Gangs and Graffiti. Itís aims are laudable.
DRAGG Desert Defender The Product Of New Program
Specifically, DRAGG is a non-profit, youth-oriented, afterschool program that seeks to encourage young folks to focus on the auto industry as their future, as opposed to other things. DRAGG gives kids access to potential new lives, taking them far from the street life they may have lived. Using vehicles this way is a benefit. Letís look at what DRAGG does.
Ford Desert Defender F150 May DRAGG Kids In A New, Positive Direction