The Ford Mustang Lithium Concept looked great at the 2019 SEMA Show debut and with 900 horsepower, 1,000 lb-ft of torque and a 6-speed manual transmission, it has to be a blast to drive.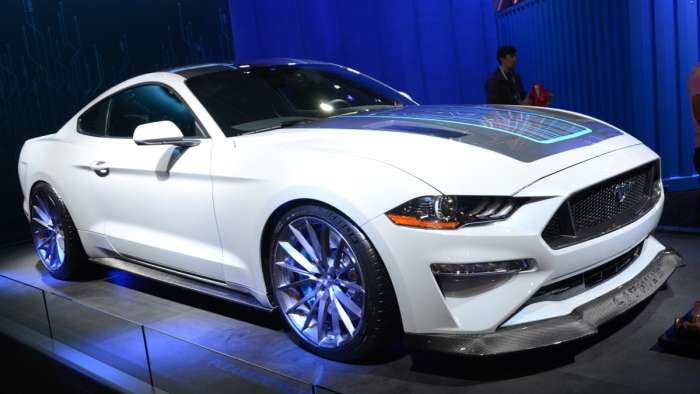 The vast majority of vehicles which debuted at the 2019
SEMA Show
were powered by a big V8, but
Ford
Motor Company went a different route with the Mustang Lithium Concept. As you likely gathered from the headline, the Lithium Concept is an all-electric pony car built by Webasto, the company which provided the electric drivetrain, to showcase their partnership with Ford. This car is a one-off, but Webasto and Ford are working together on other electrification projects that will see production.
As for the Mustang Lithium, it might be one of the more interesting EVs we have seen, as it packs insane power levels and a manual transmission, so you get gear-banging fun even without the roar of the big V8.
All-Electric Ford Mustang Lithium Concept Packs 900hp