Hawaii's Kilauea volcano on "the Big Island" has been spewing hot lava for the past few days, creating a river or molten liquid rock that is devouring everything in its path – including a silver Ford Mustang.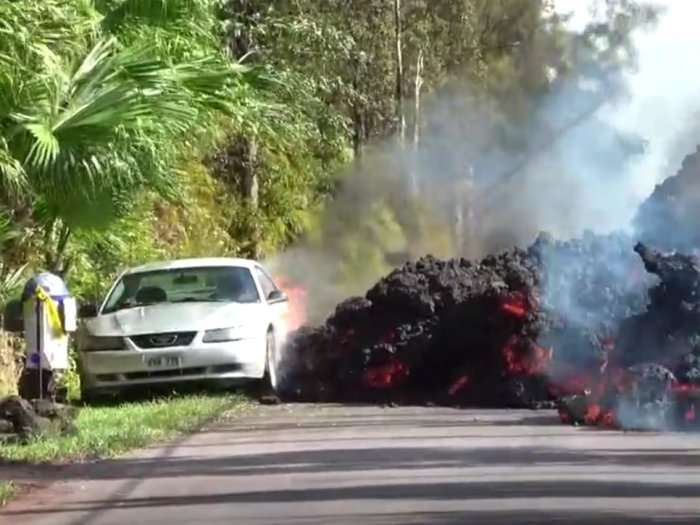 Since 1983, Hawaii's Kilauea volcano has been active, occasionally flaring up and sending lava up to the crust of the planet, but last Thursday, the volcano had its largest eruption in years. As a result, lava was sent flowing through the wilderness and neighborhoods of the Big Island accompanied by clouds of toxic sulfur dioxide. After the initial flow of lava began, the area has been rocked with earthquakes, so things are rough for folks in the 50th state right now.
According to a variety of sources, some three dozen homes and other structures have been destroyed by the lava and with the slow, unstoppable travel of the molten rock continuing, there is likely to be more damage in the coming days.
Lava Swallows a Ford Mustang in Hawaii (Video)