After teasing us at the Consumer Electronics Show in January, Ford has finally made it easy to use the Waze App, right on the screen in your vehicle. Up until now, iPhone users had to run the navigation app on their cell phones. Now Ford will let you hear the information through the vehicle speakers and see the maps on your screen.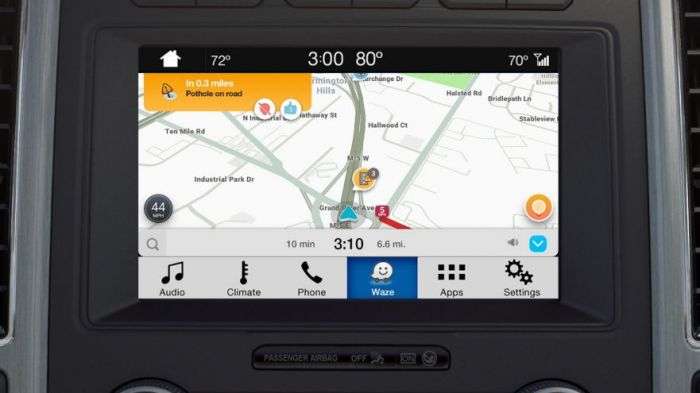 WAZE is the navigation app that has taken the country by storm. It uses crowdsourcing to pick the fastest route, while other users notify you of hazards or police on the road. Up until now, if you were using the app on your iPhone while in you
2018 Ford F-150,
the vehicle would silence the app and make you look at the map while driving. Now, Ford will make it easy to see the map on your screen in your dash and you can access all the voice controls.
The only drawback is that your vehicle has to be new enough to have the SYNC 3 version and your iPhone must be running iOS 11.3 or later. If your vehicle is 2017 or newer, it most likely has SYNC 3. Android users have been able to use the WAZE app in their Ford vehicles for a while now.
Ford Finally Makes it Easy to Use the Waze App in your Car or Truck