Ford Motor Company has rolled out the latest teaser image of the 2020 Mustang Shelby GT500 and this is, without question, the best look we have gotten at the car so far – with this overhead view presenting the top line and the overall shape of the car from front to rear.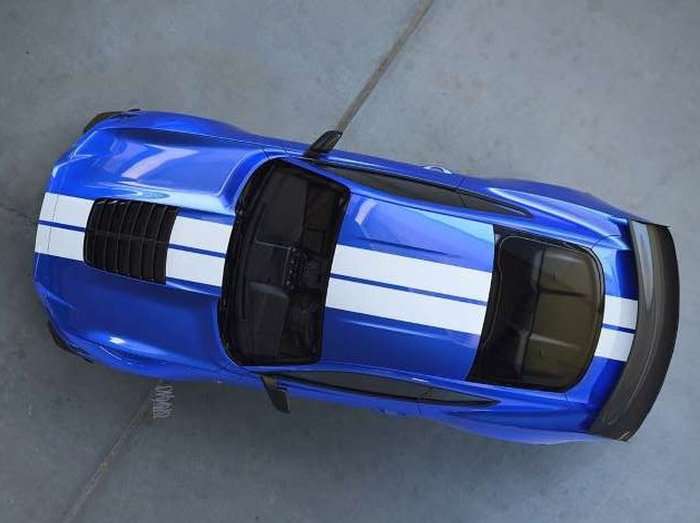 Over the course of the past few months, the Motor Company has provided a few teasers of the 2020 Ford Mustang Shelby GT500. First, we got a
short video with some close-up views
of the car in action and more recently, we got a
shadowy front end shot of the muscle car
that is promised to have more than 700 horsepower.
2020 Ford Mustang Shelby GT500 Teased from Above