The 2018 Ford Mustang GT got a new look and more power, so it comes as little surprise that the 2018 version of the Shelby Super Snake also gets a new look and more power – with the total output reaching a whopping 800 horsepower.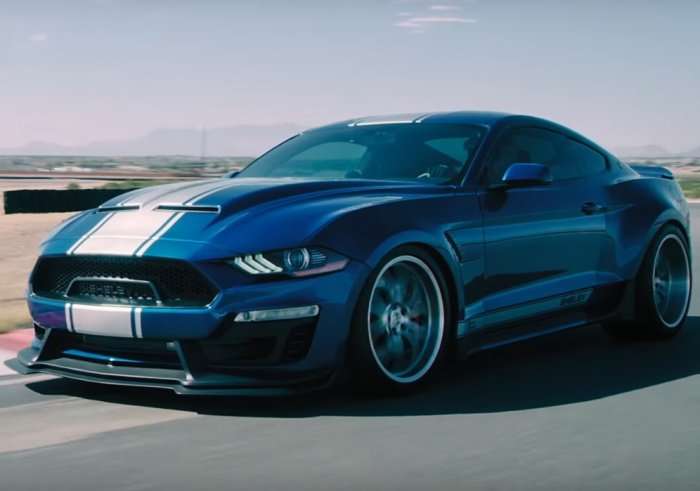 Over the course of the past few years, Shelby American has been offering their Super Snake post-title package for the Ford Mustang GT. For the 2018 model year, the Shelby Super Snake follows the same basic design as the previous model years, but it makes use of the added power and the new exterior design to stand apart from the 2015-2017 Super Snake.
2018 Super Snake
The highest performance package from Shelby American for the 2018 Ford Mustang GT begins on the outside, where the team adds a body that replaces most-to-all of the standard body parts. In standard form, the Super Snake features a unique front fascia, hood, side skirts, rear fascia, rear spoiler and rear diffuser, but if you opt for the widebody package – the quarter panels and fenders are unique as well.
2019 Shelby Super Snake Mustang Delivers 800 Horsepower