Ford is entering into a partnership with Postmates to test self-driving delivery vehicles. What Ford is hoping to learn during the testing phase.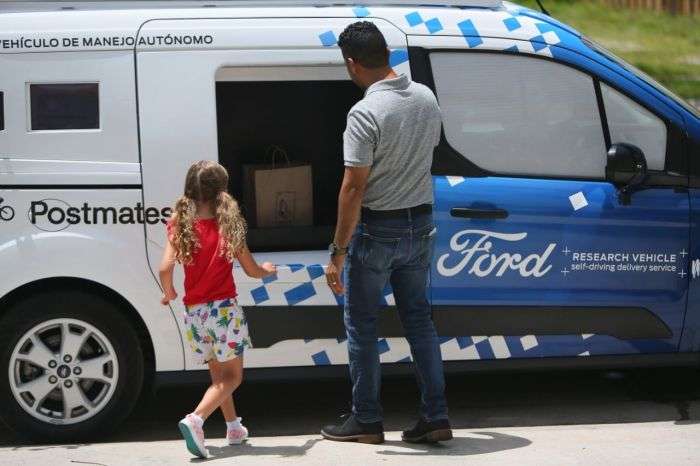 Ford is partnering with the delivery service called Postmates to research how to best operate a self-driving delivery service. Don't worry, for now the
Transit Connect
Vans they are using have drivers on board, but they are working the bugs out of the system so that the vans could begin self-driving by 2021. You may remember that Ford previously talked about a self-driving pizza delivery vehicle.
Ford and Postmates are currently running the research vans in Miami and Miami Beach. Postmates is an on-demand delivery platform that will deliver virtually anything, in this example, it is being used to deliver food.
Ford Designed a Special Test Vehicle
Why Ford is Focusing on a Self-Driving Delivery Transit Connect Van