Ford's new Mach-E is officially shown off in detail along with a ride-along video.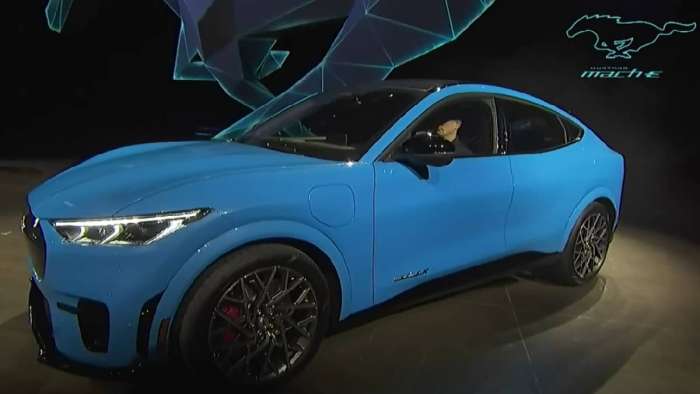 Ford's new Mach-E battery-electric crossover joined the Mustang family Sunday evening officially during a live reveal on Facebook.
Ford's new Mach-E electric crossover has many features that Tesla owners will find familiar. For example, a tablet-based infotainment and cabin control system. Another Tesla-popularized feature will be over the air updates. Ford's reveal was almost painful to watch for those familiar with Elon Musk's on-stage presence.
Ford Reveals Mach-E Electric Crossover - Tesla's Model Y Looks Similar