Ford has recalled 100,000 F-Series Super Duty trucks to fix a potential problem the LED headlight control module.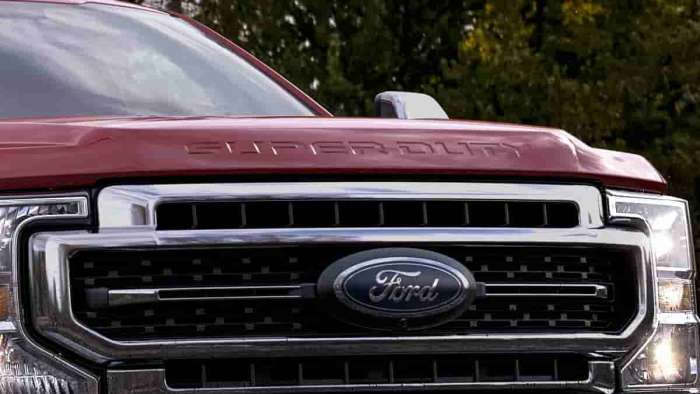 Ford has issued a recall for more than 100,000 F-Series Super Duty pickups equipped with LED headlights. The manufacturer released the recall of the trucks because of a defect with the LED lights. The problem affects vehicles built from 2017 to 2019. The headlights on these vehicles are not compliant with applicable federal motor vehicle safety standards. Ford has already recalled these vehicles
for problems with their rear axles.
Problem May Be Incorrectly Configured Control Module
According to Ford, 2018, to 2019 F-Series Super Duty pickups may have an incorrectly configured body control module.
Ford Recalls 100,000 Super Duty Trucks To Repair Problem With LED headlights