Just as Ford is bringing out the 2020 Ford Bronco, another company is building new "vintage" looking Broncos with Ford's blessing. ICON is putting all new parts in old Broncos, but it will cost you!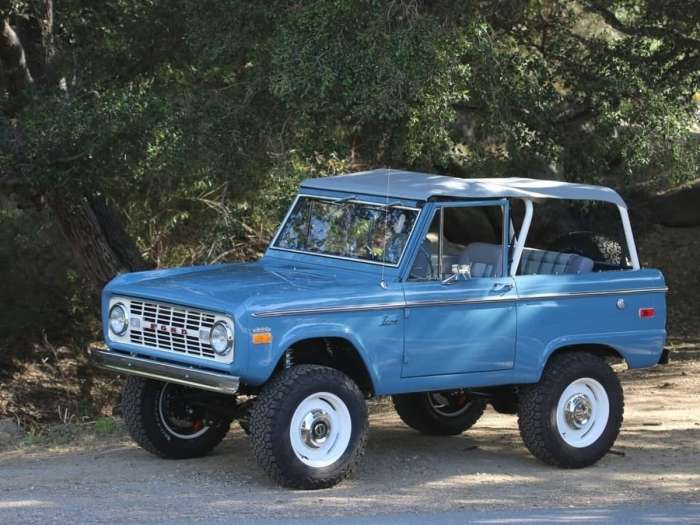 A company called ICON is willing to totally rebuild a classic 1966-1977
Ford Bronco
for you, for a price. It is beautiful, it has classic lines and it will run like the wind, because it has a modern 426-hp Ford 5.0L Coyote V-8 crate engine from the Mustang GT.
Icon 4x4 will totally rebuild a classic Ford Bronco, replacing all plastic or cheap metal parts with new stainless steel, aluminum or pewter parts. The paint scheme is traditional gloss paint and they are retaining the factory bumpers. While the look is "Old School", the rest of the vehicle is filled with all-new current technology, electronics and mechanical components.
How ICON is Building the New "Old School" Bronco