Ford has started volume production of the 2018 Ranger Raptor for Asia/Pacific markets. Here is the assembly line in action.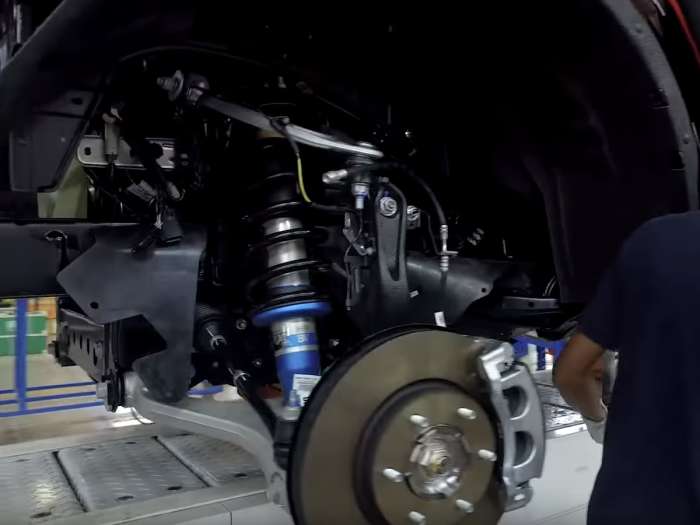 Ford has begun to build the new Ranger Raptor pickup truck. This is the new Ranger Raptor for the Asia/Pacific market and the factory is in Thailand. The video is posted by Ford of Thailand and the title of the video underneath in the Thai script reads "Ford Motor Company Opens New Ford Ranger Pickup Line for the First Time in Asia Pacific at Ford Thailand's Manufacturing."
The video provides a very close look at all of the components and systems that Ford has chosen for the new Raptor. The Raptor in this market uses a 2.0-liter turbocharged engine. We suspect that in the North American market, the engine will be different. Either the standard 2.3-liter Ecoboost engine that all new 2019 Rangers will have, or perhaps something special.
Watch Ford Build The New Ranger Raptor