A new video showing the Ford Ranger in production lets slip the tire size used. Comparing Ford Ranger Raptor's tires with toyota Tacoma TRD Pro's and Chevy Colorado ZR2's tires.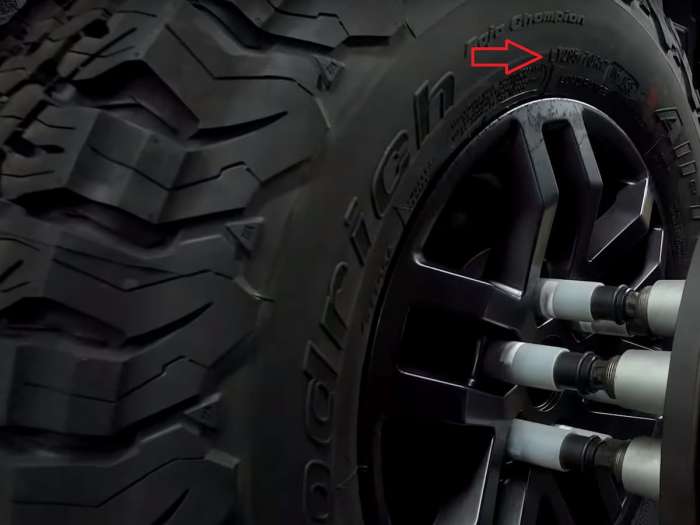 A
new video
showing the Ford Ranger Raptor in production in Thailand has revealed the tire choice Ford made for the new sport off-road truck.
Ford Ranger Raptor Tires (Asia Pacific)
We watched the video closely and took the still image from it you see at the top of this post. With a bit of magnification, we discerned that the tire size is 285/70R17. For the Asia/Pacific market, Ford has chosen B.F. Goodrich All-Terrain Baja Champion tires. We presume these are KO2s.
How Will Ford's New Ranger Raptor's Tires Compare to Toyota Tacoma TRD Pro's and Chevy Colorado ZR2