A self-driving 1965 Ford Mustang took to the curvy course of the Goodwood Hill Climb yesterday to show off the advancements in autonomous technology, but the first run nearly ended in disaster, forcing a human to take control several times in order to keep the classic pony car on track.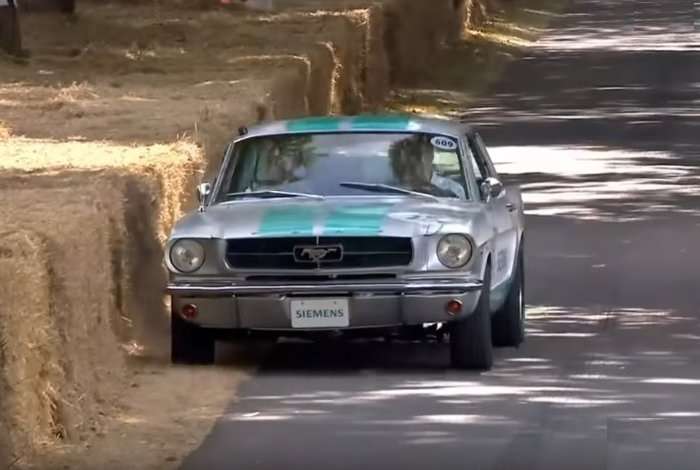 This year marks the 25th anniversary of the Goodwood Hill Climb and to celebrate the "Silver Jubilee", Siemens and Cranfield University teamed up to create an autonomous 1965 Ford Mustang to compete in the unique event. It is not the first self-driving car to make a run at Goodwood, but it is the first classic car of its type, with the build team picking a Mustang due to the fact that it is so well known around the world.
The idea in building this autonomous 1965 Ford Mustang is that they are combining a classic automotive icon with what could very well be the future of the automobile – but as the video above shows, this technology has a long way to go before it will be widely accepted.
Autonomous 1965 Ford Mustang Nearly Crashes Several Times at Goodwood