Ford is creating new technology to help workers be almost superhuman in their work building vehicles.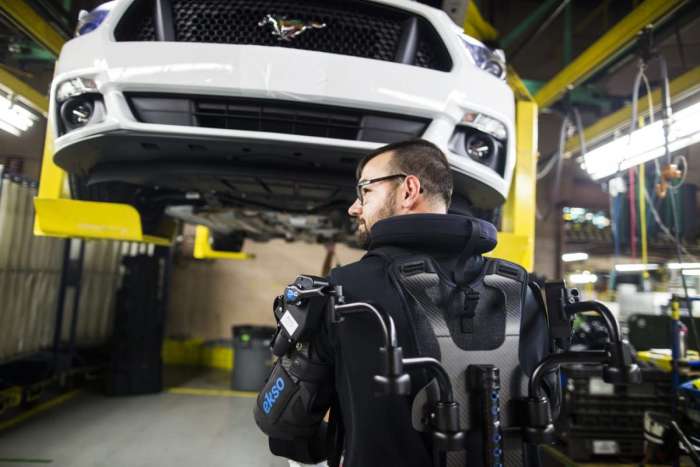 The man working on this
2019 Ford Mustang
at the Flat Rock Assembly plant, in Michigan may look like he is part man, part machine, but he isn't a cyborg. He is wearing what is called an EksoVest. Ford is pioneering this advanced technology to help employees do strenuous, repetitive jobs. The EksoVest helps prevent worker injuries.
Ford has been testing the exoskeleton, of sorts, in both the Flat Rock plant and at Michigan Assembly. The EksoVests have worked so well that Ford is now deploying the vests in 15 plants around the world. Ford was able to use what it learned during the experimental phase to refine the EksoVest technology.
Why Ford is Using Cyborg Technology to Help Build Cars