Ford and EV-startup Rivian have just teamed up. We will let Elon Musk explain how and why this partnership can benefit Rivian.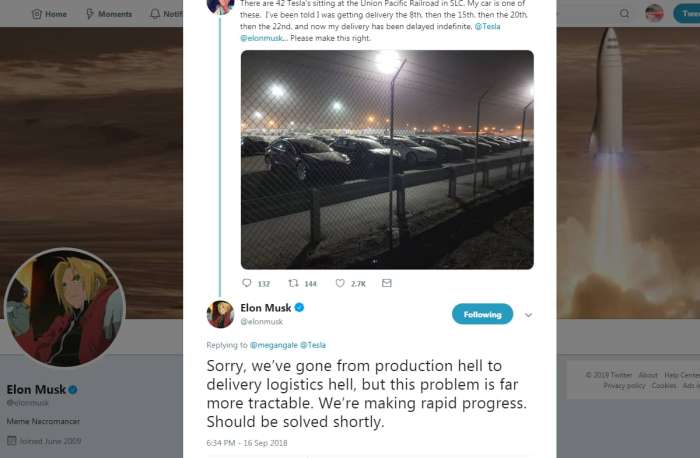 Electric vehicle startup
Rivian
has just partnered with Ford. Rivian will receive a half-billion dollars in funding and Ford's President of Automotive, Joe Hinrichs, will join the seven-member Rivian board. More importantly, Rivian will benefit from Ford's manufacturing expertise and experience. A later expansion of this partnership could extend to sales and distribution.
Please see our formal overview of this new partnership here
. To help augment our story on how Rivian might benefit from such a partnership we will let Elon Musk of Tesla explain, using only Mr. Musk's previous tweets.
Rivian-Ford Partnership Benefits Explained Using Elon Musk Tesla Tweets