The classic 1967 Ford Mustang GT has been recreated in a new kit from Lego, with a surprising level of detail on the 13-inch-long assembled plastic muscle car.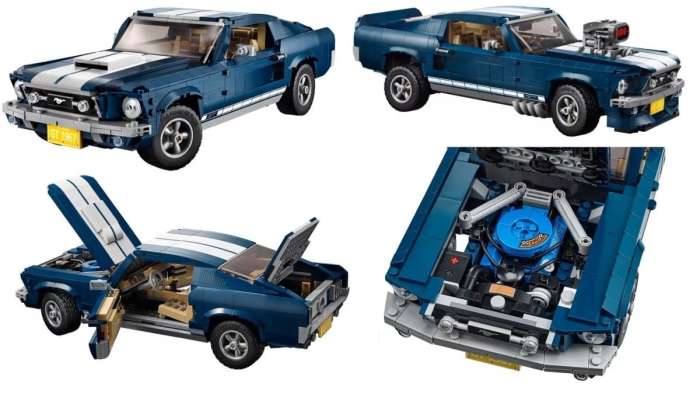 Lego has introduced a variety of automotive block kits in the past few years via their Speed Champions series, but the latest high performance package is part of the Lego Creator line, with the 1967 Ford Mustang GT being the newest American performance car to be offered in block form. The Speed Champions series offers a 1968 Ford Mustang and a 2015 Ford Mustang, but those were both smaller kits, with the assembled cars measuring about 5 inches while being comprised of less than 200 pieces.
On the other hand, this new 1967 Ford Mustang GT is nearly three times the size when assembled, with the 1,471 pieces coming together to measure 13-inches long. The increases size allows for far more detail, but of course, it is considerably more intricate to assemble, being classified as an "Expert" kit.
Highly Detailed 1967 Ford Mustang GT Lego Kit Coming March 1st