We took a Ford Ranger to the O'Neil Rally school to see how it would handle snow and ice. Here's what we discovered.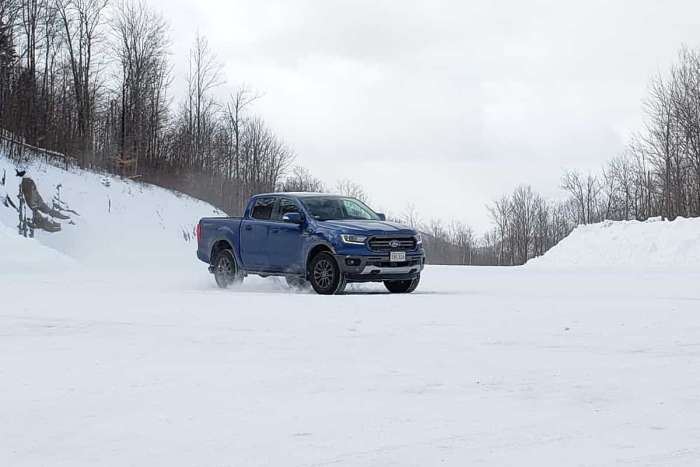 The all-new 2019 Ford Ranger comes to market just as winter is heading away. Before the thaw, we had an opportunity to put the 2019 Ranger through its paces on a skidpad, slalom, and steep uphill course - all covered in ice. Actually, the course was gravel underneath, then had a thick layer of hard ice, and on top of that was crystallized snow. It was about 5F during our testing which was performed on the amazing new North campus of the
Team O'Neil Rally School in Dalton New Hampshire.
Watch A New 2019 Ford Ranger Tackle A Frozen Skidpad In Opposite Lock