The 2020 Ford Explorer will feature self-sealing tires that can protect you in case of a sudden flat tire.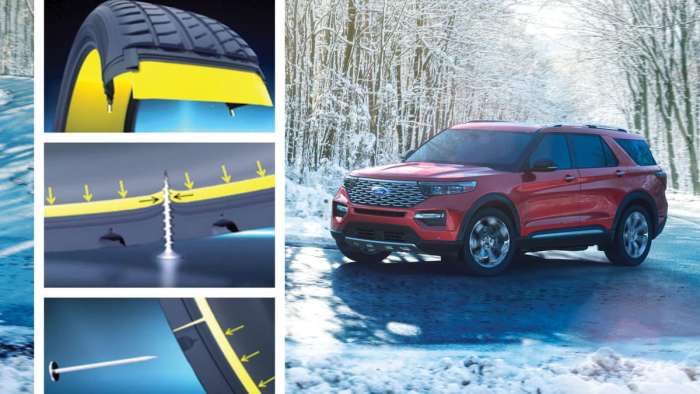 Anyone who has ever had a road trip or family vacation delayed or ruined by a flat tire will appreciate Fordís latest improvement on the popular Ford Explorer. Some models of the
2020 Ford Explorer
will come equipped with Michelin Selfseal tires.
There are very few things more maddening than flat tires, especially on new vehicles. We live in an area where there are a lot of homes being rehabbed. Within a month of buying my vehicle a year ago, I picked up a nail from one of the many construction sites. Luckily, a local tire store could patch it without having to replace the tire.
Ford Explorer's New Tires Can Dramatically Improve Safety and Convenience