We drove the 2019 Ford EcoSport back to back with a rally car and Ford Raptor on an ice-covered course. It performed beyond all expectations.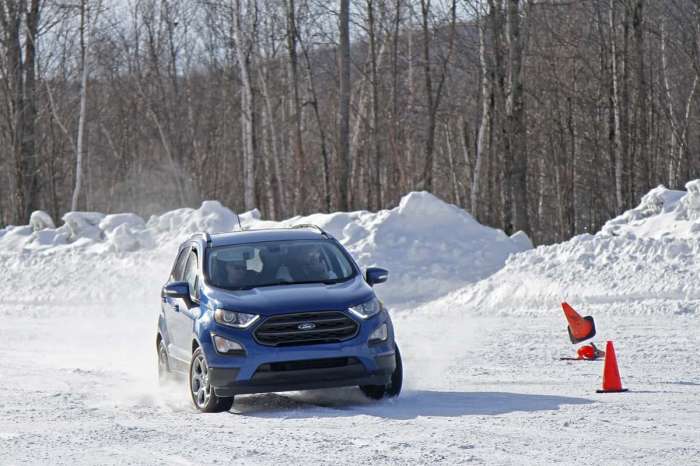 Ford's newest entry-level vehicle, the EcoSport crossover, takes the place of the Focus in its lineup. Unlike many of its competitors, the
Ford EcoSport
is a true crossover, with AWD available on every trim level and standard at the top of the line. It's also surprisingly roomy up front and has nearly the cargo capacity of a Subaru Crosstrek. We found the
EcoSport
to be a great daily driver on back roads, commutes, and the highway. However, on the North campus of the
Team O'Neil Rally School
, we found that on a course covered in ice and snow the EcoSport has hidden capabilities.
2019 Ford EcoSport Lives Up To Its Name At Team O'Neil Rally School Winter Safe Driving Course