Ford has issued a smallish recall that covers about 30,000 F-Series Super Duty pickups. This is the second recall covering Ford's F-Series pickups since last month. Other Ford pickup recalls covered F-150s in the "Rust Belt."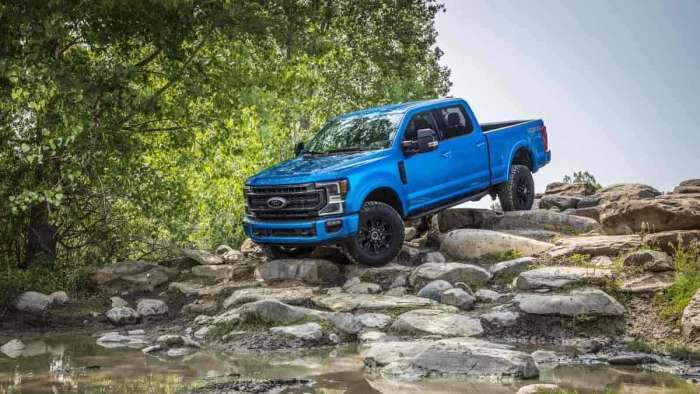 The Ford Motor Co. has recalled 2019 F-Series Super Duty pickups for the second time in six weeks. This time, though, the recall is much more limited than the 550,000-truck recall last month.
Trouble In The Rear-Axles Assembly
According to the recall notice, the automaker says the call back has to do with trouble in the electronically locking rear-axle assembly. Ford says that there have been no injuries reported related to this recall.
Ford Recalls Super Duty Pickups To Check, Replace Rear Axle Shaft