Ford has captured rare photos of all of its premier performance models out together in public including the 2020 Mustang Shelby GT500.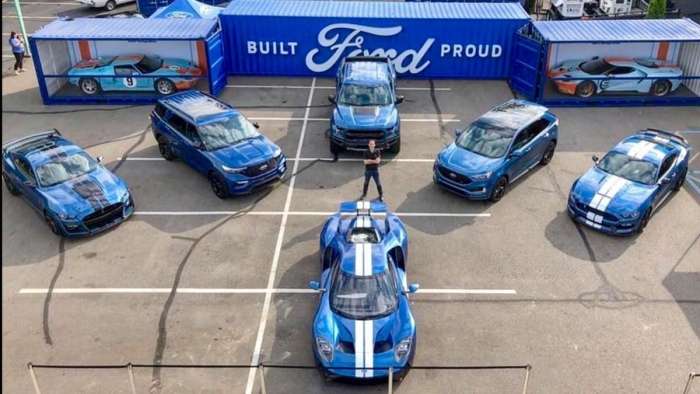 It appears Ford Motor took advantage of a huge automotive weekend in the 'Motor City' to highlight its impressive line of performance models for 2020. Led by the Ford GT, both the
2020 Ford Mustang Shelby GT500
and the Mustang Shelby GT350 are featured.
Ford also used the occasion to cast a spotlight on its all-new 2020 Ford Explorer ST, its 2020 Ford Edge ST and the 2020 Ford F-150 Raptor edition.
Ford Highlighting Performance Models Like 2020 Mustang Shelby GT500
Ford Celebrates its Performance Models Including the 2020 Mustang Shelby GT500 with Rare Picture